ImagineTRAX
Regular price
$0.00 USD
Sale price
$57.95 USD
Unit price
per
Sale
Sold out
Hello and Welcome to ImagineTRAX™!
ImagineTRAX™ allows your kids to…
✅ Discover endless building possibilities!
✅ Fuel their inner engineer!
✅ Play Independently!
✅ ENJOY Screen-Free Play!
All ImagineTRAX™ Connectors are compatible with Duplo, Thomas, BRIO, IKEA, Melissa & Doug, and all other standard wooden track.
 
The ImagineTRAX™  Dual Raised Railway Set Comes With:
-Instructions
-5 Dual Connectors (one of each color 🟥🟦🟩🟨🟪)
-4 Inner Radius Curves 
-4 S-Track
-4 Curve Track 
-10 2x4 Blocks
This is a 27 Piece Set.
This product is not part of LEGO™ or DUPLO™. Additionally, this site is NOT endorsed by LEGO™ in any way
View full details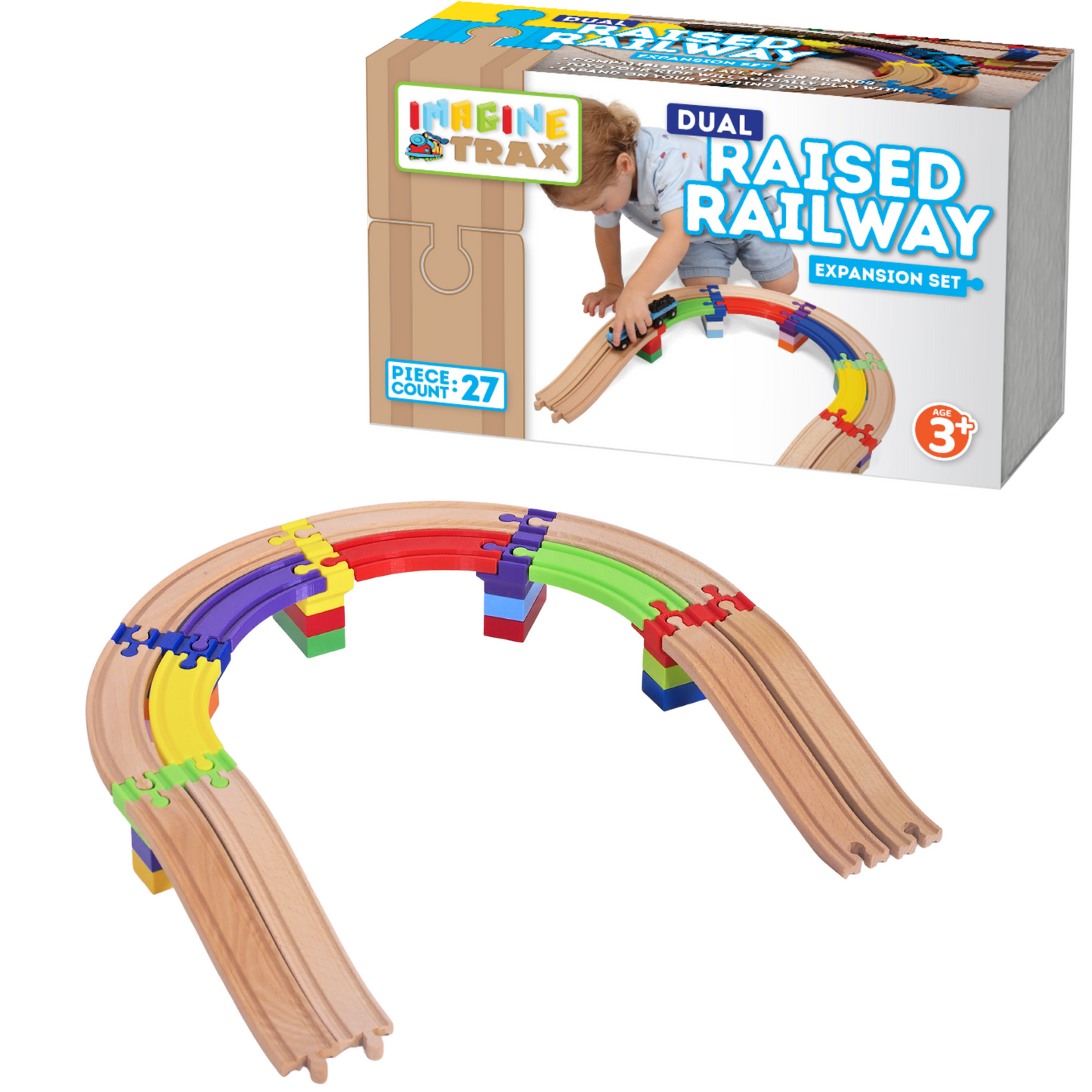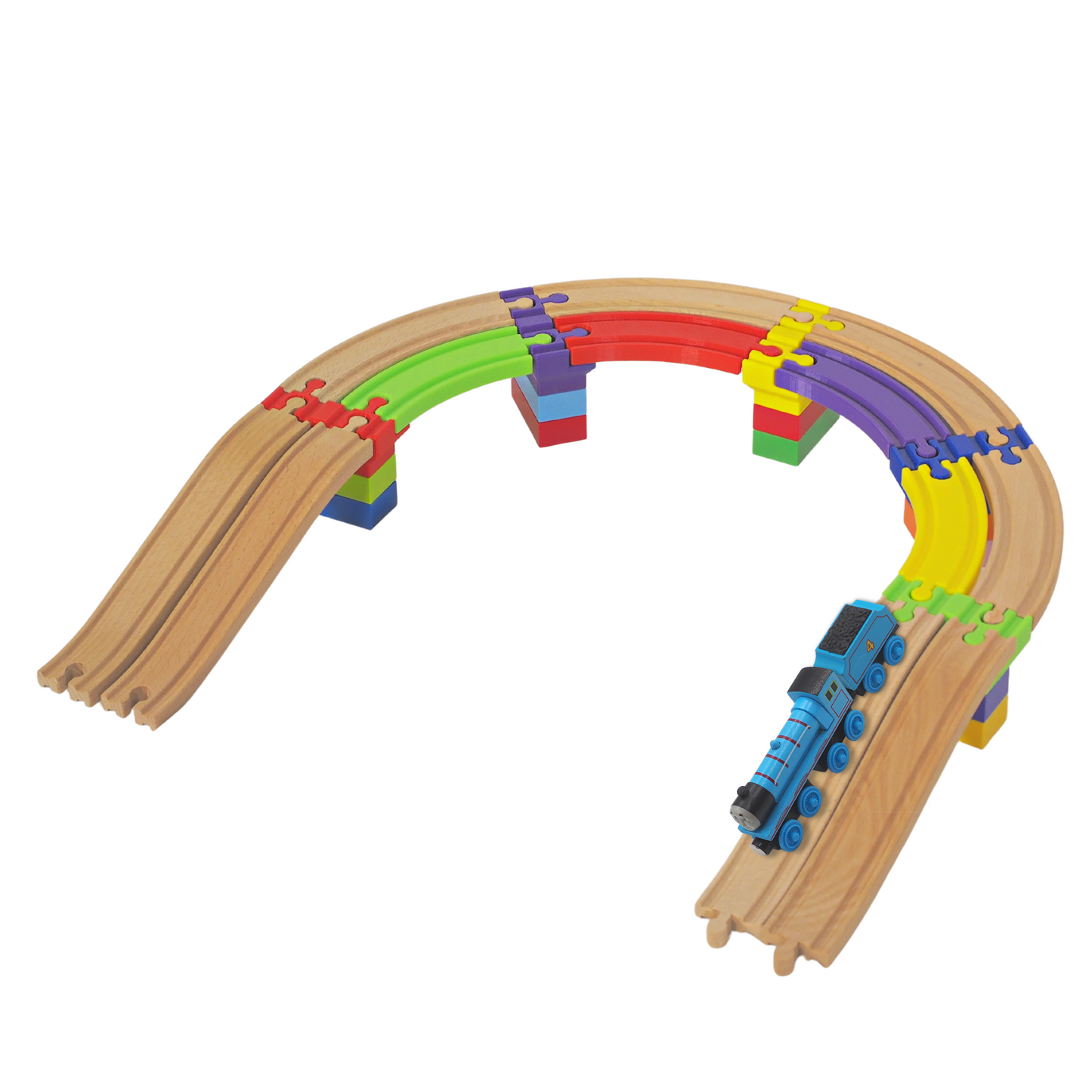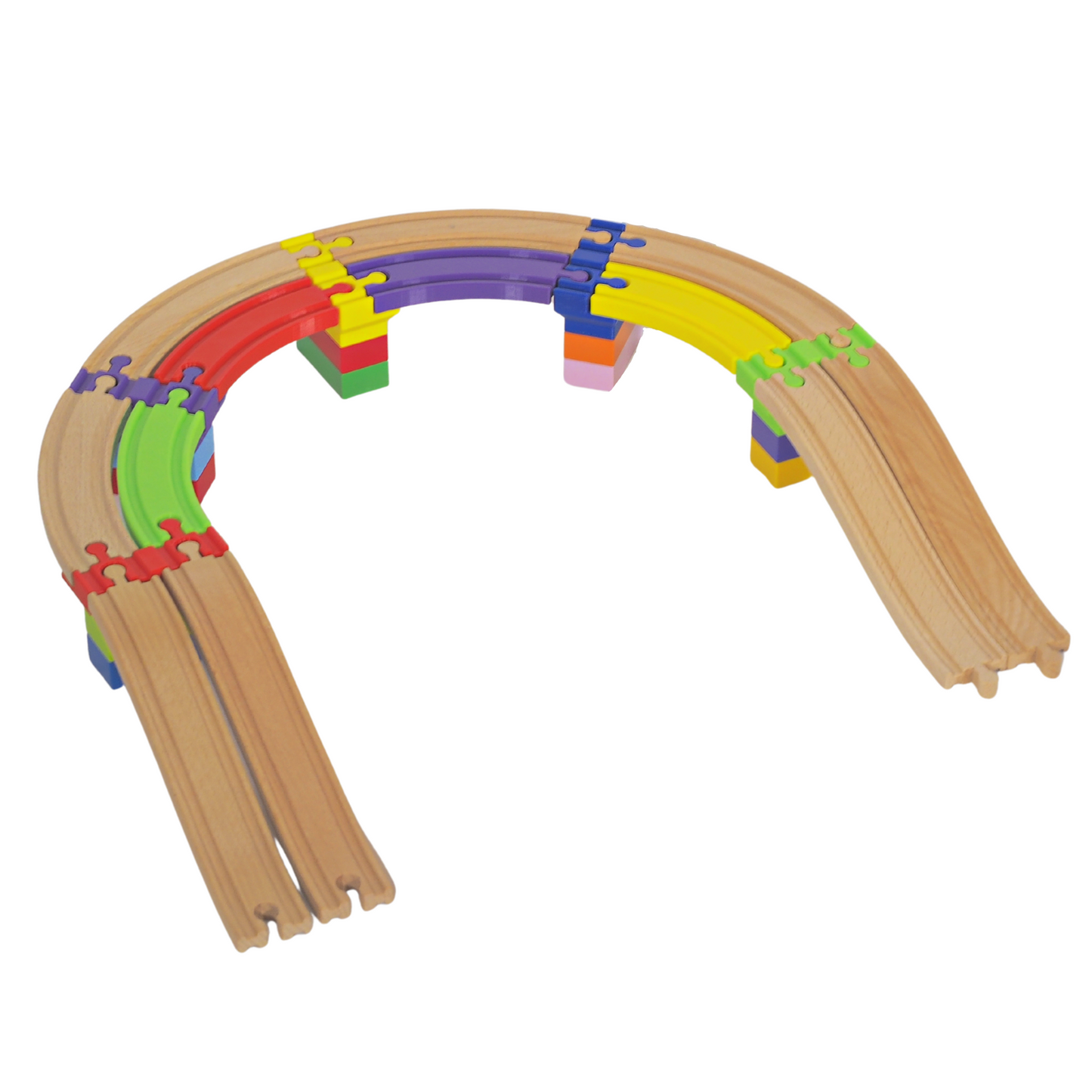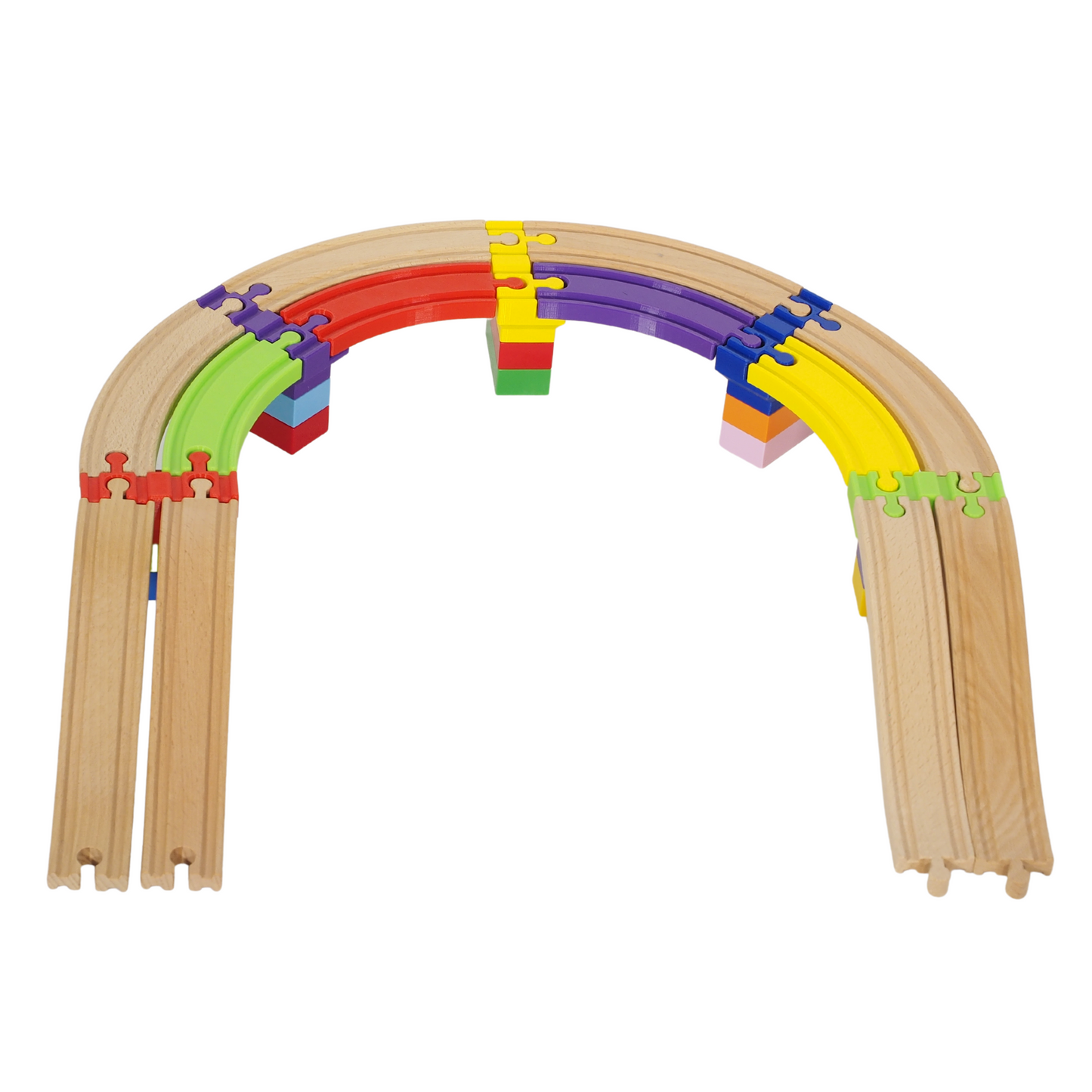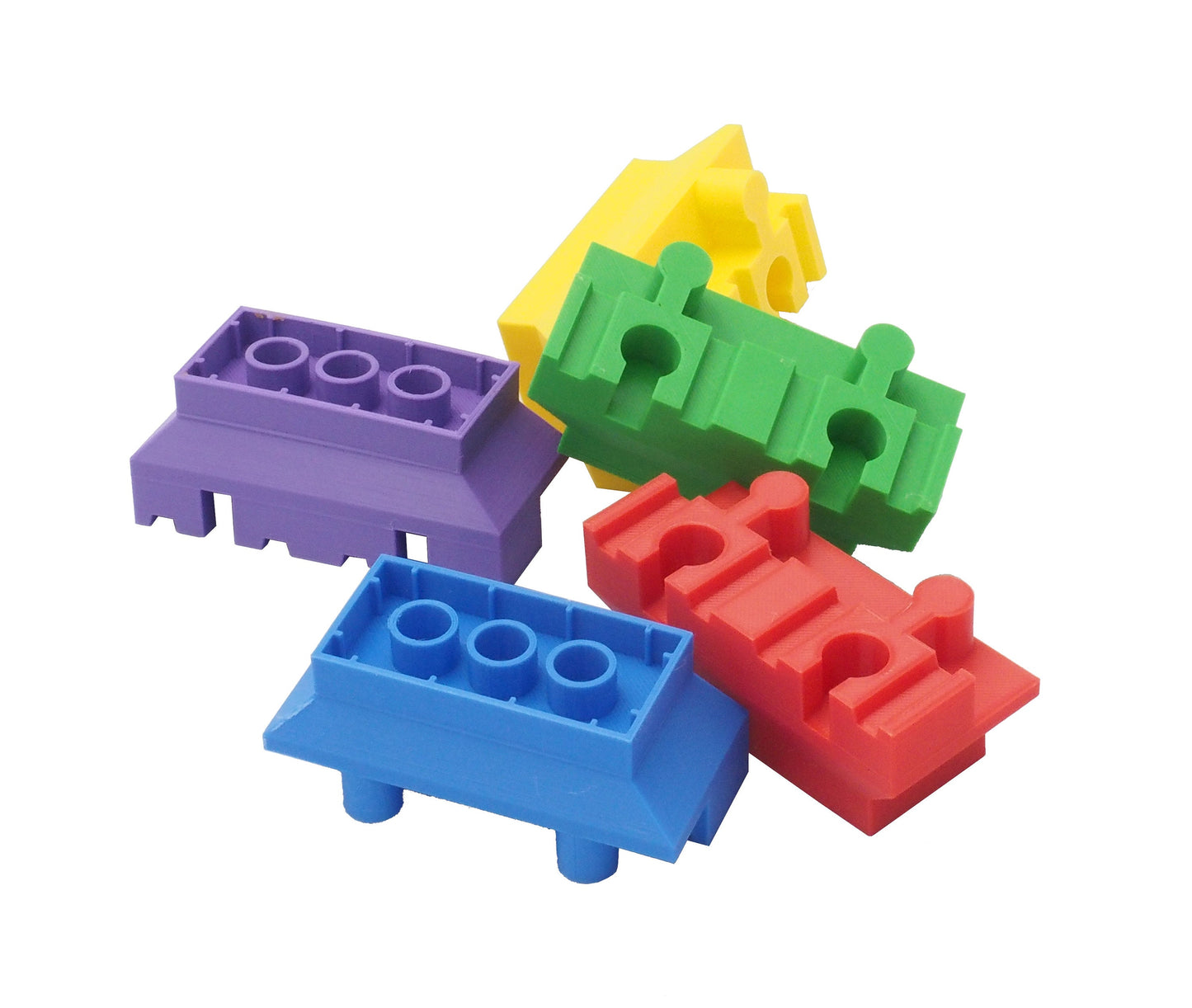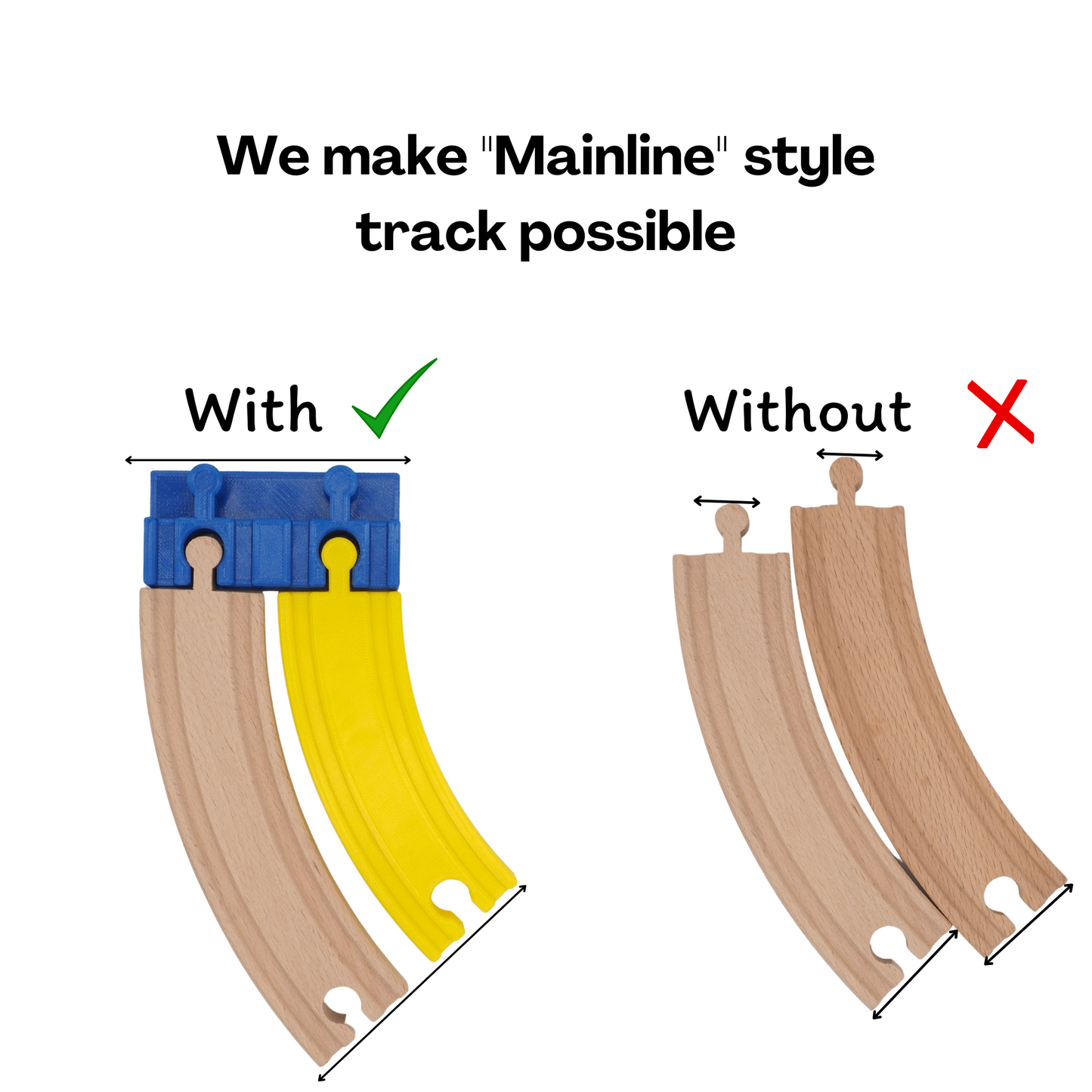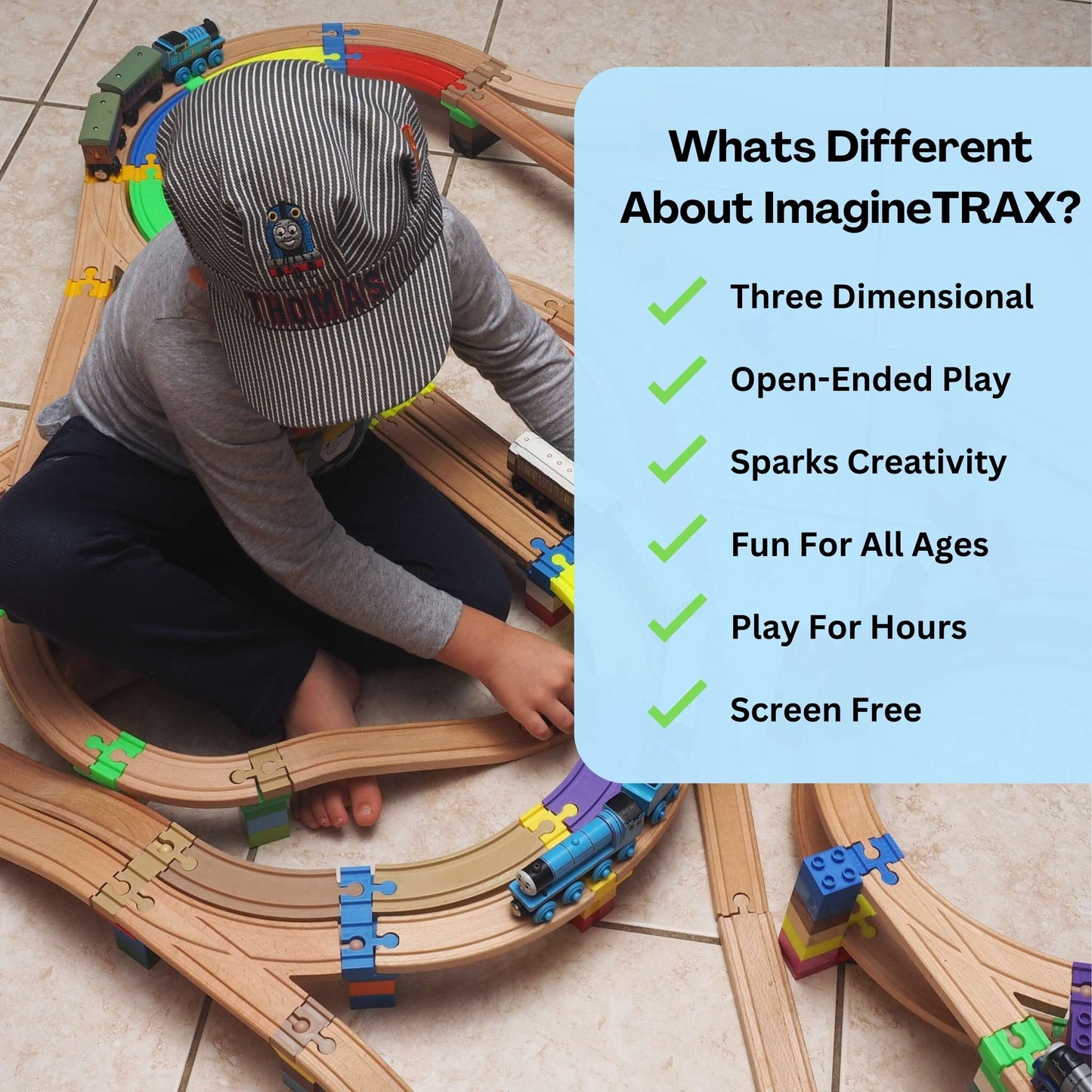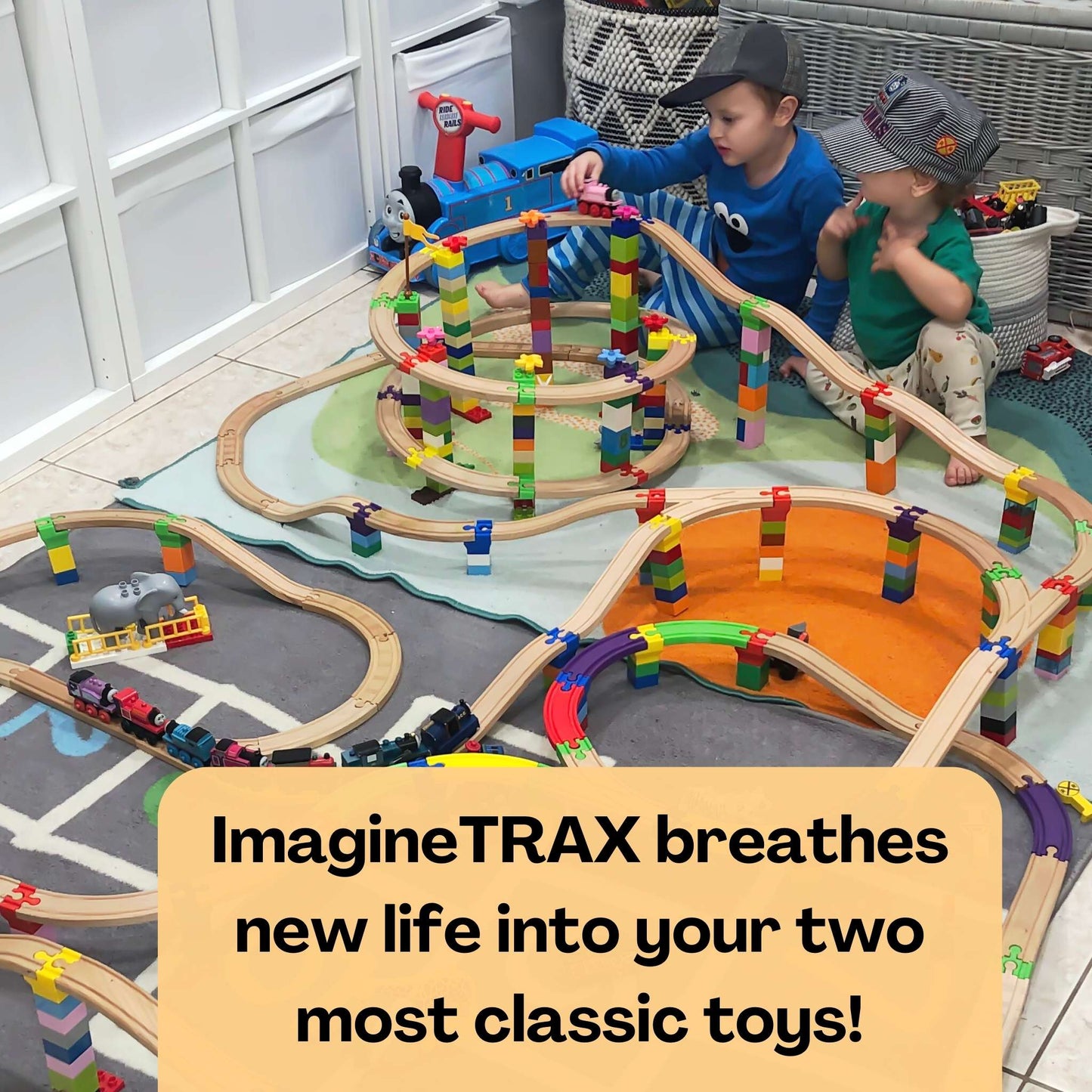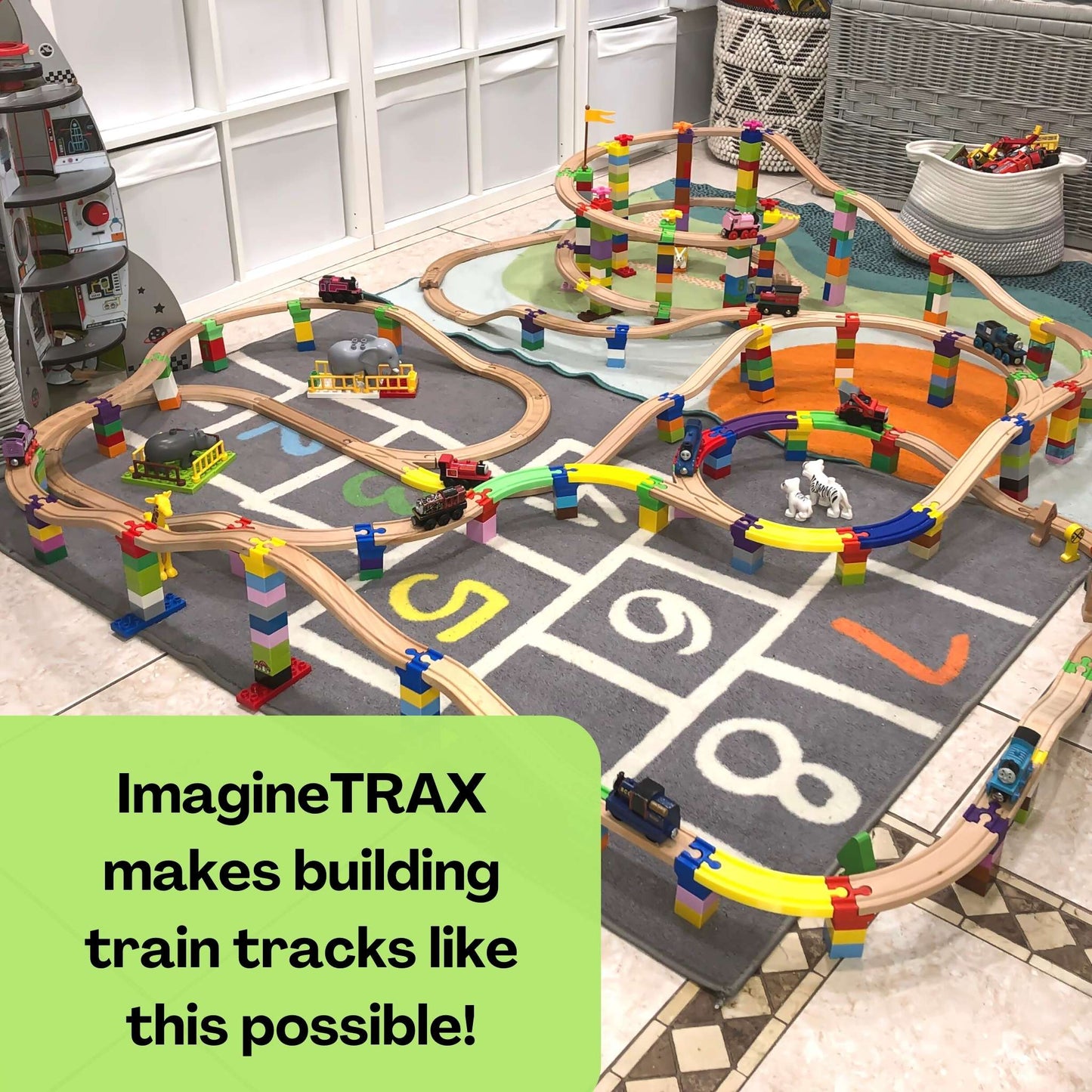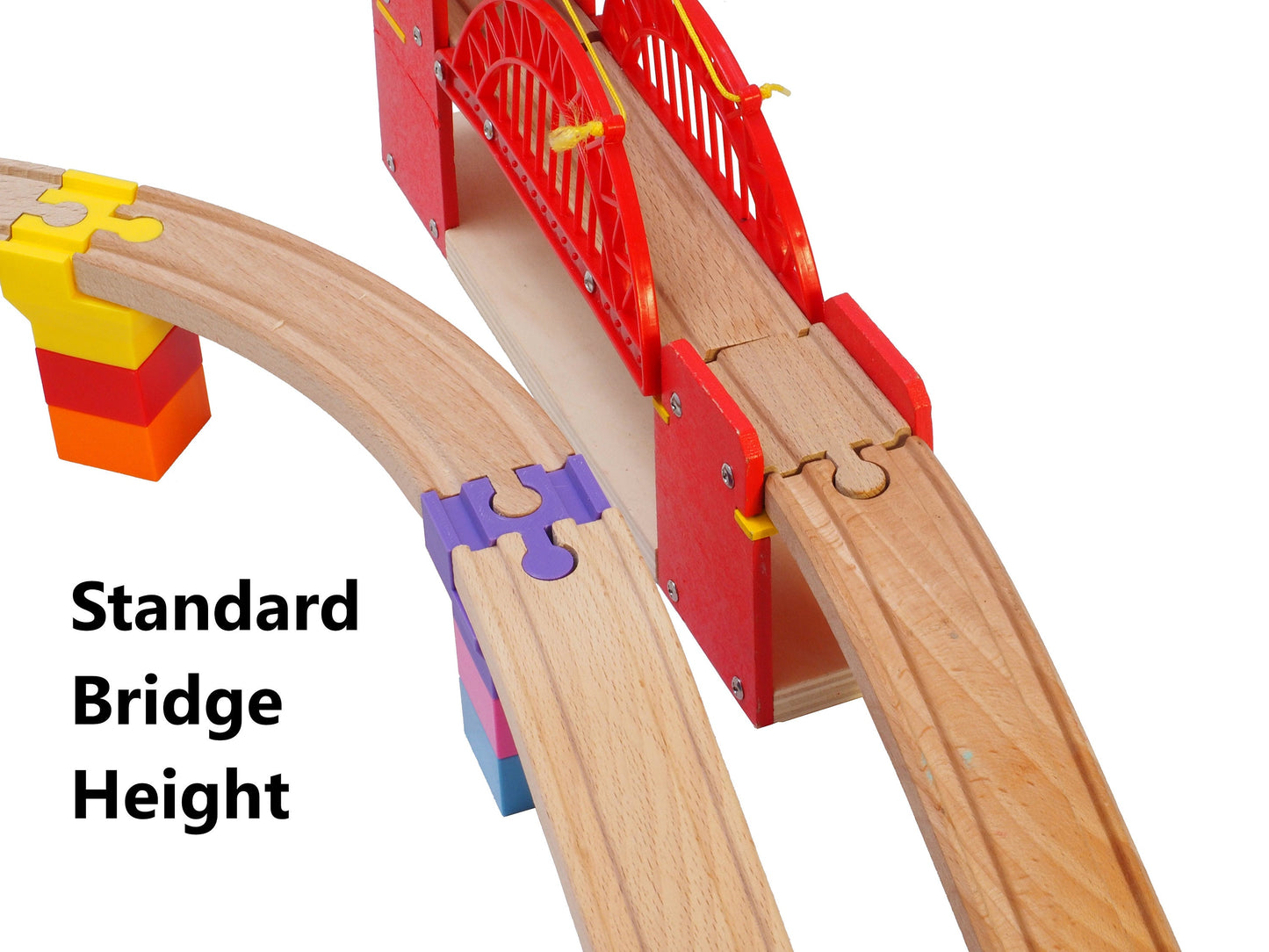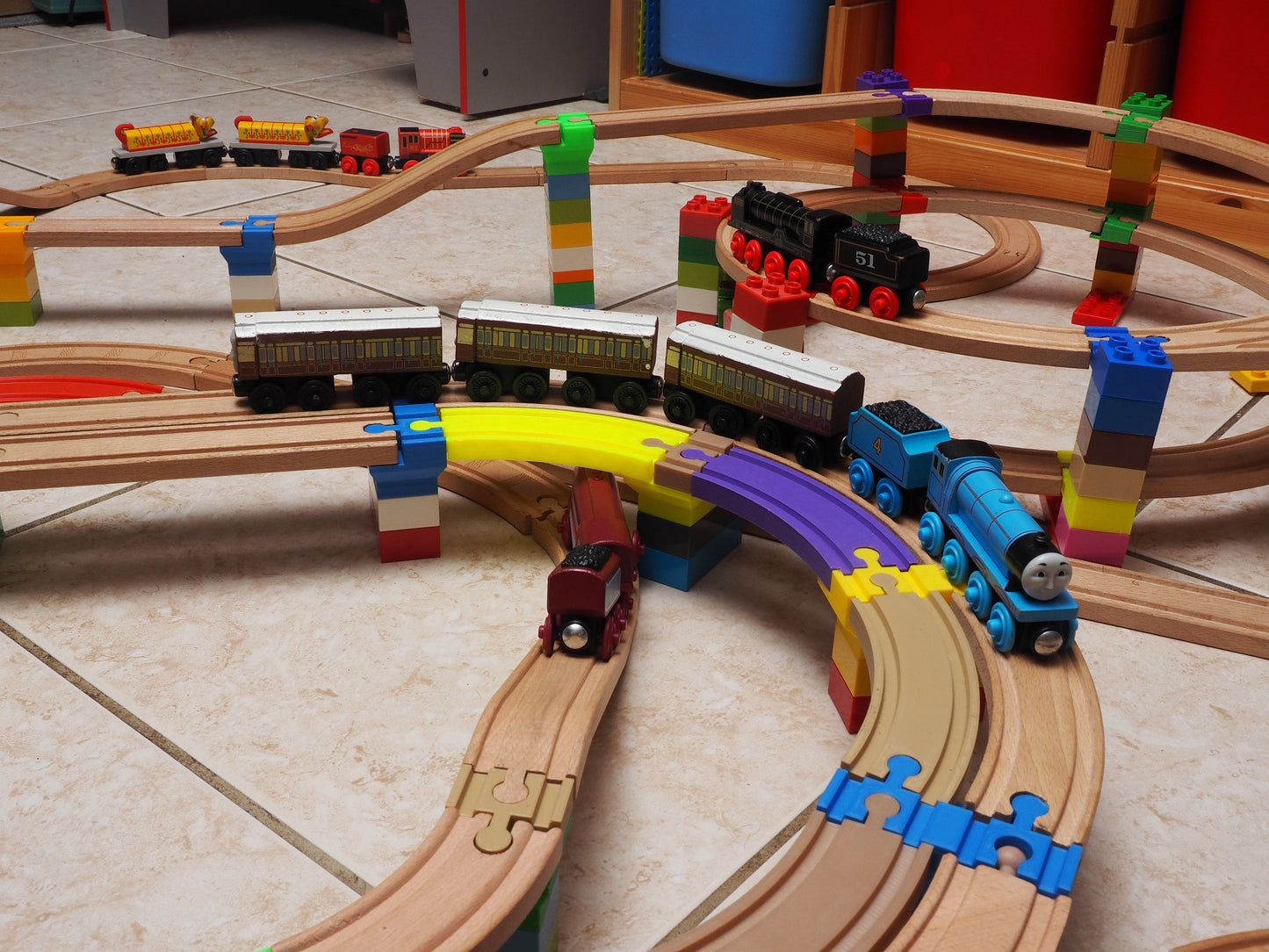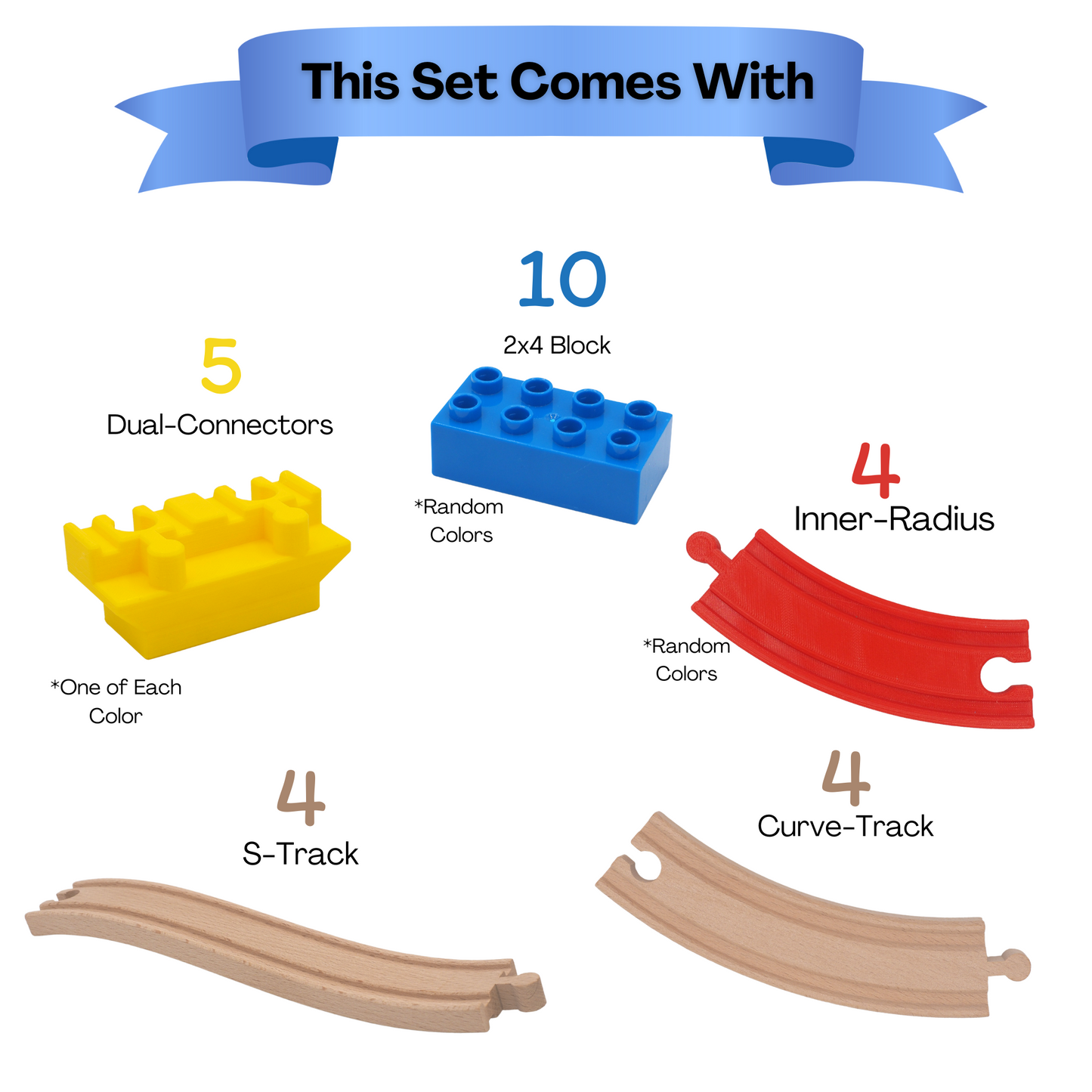 I am so glad that someone thought of these...
I am so glad that someone thought of these ingenious pieces to integrate Duplo with Brio. Having a pretty good supply of both they bring a whole new level --in more ways than one, to the creative set ups we make. My grandson and the rest of the family love to set these up every time they are at my house. Each time something new and amazing is constructed on my family room floor!